Dale Wilkins, Managing Attorney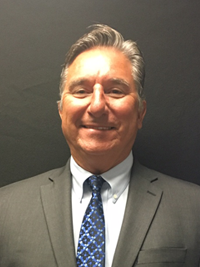 Dale Wilkins is our Managing Attorney in our Concord, California office in Northern California. He graduated from California Polytechnic State University, San Luis Obispo, with a Bachelor of Science degree In Natural Resources Management. After working as a Park Ranger and Naturalist for the National Park Service, Dale subsequently earned his Juris Doctor from Golden Gate University School of Law, San Francisco, in 1992. Dale went on to work in the legal publishing field for Matthew Bender, Lexis Nexis, and West Publishing as a Legal Editor and Writer for several years before moving on to a Litigation Associate Attorney position with a statewide law firm specializing in Workers' Compensation Defense. Additionally, Dale has worked as an Attorney/Claims Manager overseeing a claims resolution team, and as a Managing Attorney for a large staff of in-house counsel, both positions for a prominent workers compensation insurer, before joining Cipolla Calaba as a senior litigation attorney specializing in Workers Compensation Defense.
Roger Downes, Attorney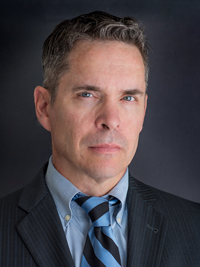 Roger Downes is an attorney in our Concord office. Mr. Downes graduated cum laude from Pepperdine University School of Law and has been practicing Workers' Compensation law since 1998. Additionally, Mr. Downes worked as a Deputy District Attorney for the County of Santa Cruz where he regularly prosecuted jury trials to verdict. Mr. Downes also has significant experience in complex civil litigation and co-authored the ABA-Published "The Attorney's Guide to Asbestos, Lead Paint and Chinese Drywall." He joined our Northern California office in 2016.
Arnold Hafford, Attorney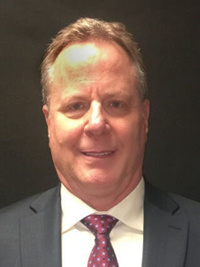 Arnold "Arnie" Hafford is a Senior Trial Attorney in our Concord office. Mr. Hafford graduated with a Bachelor's Degree in Criminal Justice, With Distinction, from the University of Nevada-Reno. He earned his Juris Doctor from the University of the Pacific, McGeorge School of Law in 1982. After his Second Year of Law School Mr. Hafford interned at the Nevada Supreme Court. After graduating from Law School he served a Judicial Clerkship with Senior District Court Judge John W. Barrett in Reno, Nevada. Mr. Hafford then began a lengthy practice as a civil litigation attorney, working first as a litigation partner in a well-known Reno firm practicing in the State and Federal Courts of Nevada and California in such diverse fields as natural resource litigation, probate litigation, contract and business litigation, construction litigation, domestic relations, administrative law, and personal injury litigation. Mr. Hafford then practiced with a Plaintiff's personal injury firm in the Reno, Nevada area before opening his own office in Reno where he specialized in Plaintiff's personal injury and applicant's workers' compensation in Nevada and California. Since moving to California many years ago Mr. Hafford has practiced workers' compensation defense and subrogation law exclusively. Before coming to our Firm Mr. Hafford worked as a Senior Litigation Attorney and Assistant Vice President for a Workers' Compensation Insurer.
Tamala Palmer, Hearing Representative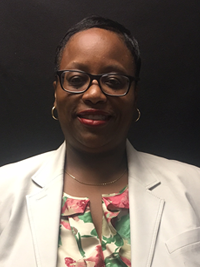 Tamala Palmer has over 21 years of experience in the Workers' Compensation field. She has worked both as a Claims Adjuster and Claims Supervisor for various Insurance Companies and Third Party Administrators. Ms. Palmer has been working in Workers' Compensation Defense Law offices since 2002. She joined the firm since 2004 as a Hearing Representative at our Walnut Creek office in Northern California.